Take advantage of the $1,395 Rate – Register by May 15
Save money and guarantee your spot in the workshops of your choice. Register for the User Interface 19 Conference, October 27–29, in Boston at the lowest rate of $1,395 by May 15.
"Both the workshops and speeches were extremely useful and inspiring. The whole experience was beyond my (high) expectations!"
- Juha Rouvinen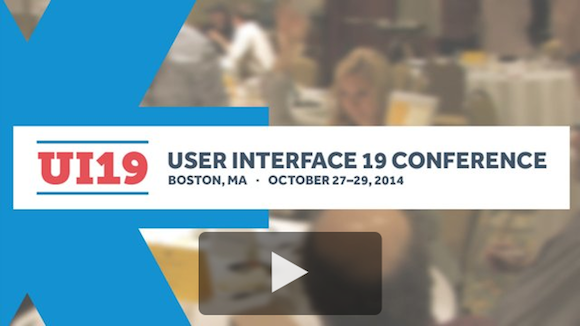 Your UI19 Registration Includes:
Immediate access to UIE's All You Can Learn for one year. This resource includes virtual seminars from many of the UI19 workshop leaders plus past conference recordings
Two daylong workshops and a day of featured talks from the workshop presenters
Complete conference materials from all the workshops and talks
Access to video recordings of the featured talks through All You Can Learn
A designer's toolkit to help you create and communicate your design ideas
Save your spot, guarantee your workshops, and get the lowest price when you sign-up by
May 15.